Welcome to the Collinsville FFA Webpage
We are always working to improve our site. If you cannot find what you need please contact us!

Join us on Facebook! Search groups for Collinsville FFA and request to join!



---
Alumni Christmas Party
The FFA Alumni Christmas Party will be Saturday, December 16th at The Lanes at Coffee Creek in Owasso. Time is 4-6 pm. Please RSVP through Mrs. Hamlin by December 11th.
---
Stay up to date on Alumni Events
There are 2 form options! Some have had trouble getting the Google form to work so there is a printable option below it!
FFA Alumni is asking for you to complete this form. This will help them contact you directly about events. In the past Mrs. Hamlin has sent home paper copies of everything but those tend to get lost so in an effort to solve the problem they are asking for contact information. (Yes, Mrs. Hamlin has your information BUT due to privacy concerns she cannot give your contact information that is in the school system to anyone. Thanks for understanding!)


---
If you cannot get the Google form above to work please print the page below, complete it, and return it to Alumni with your information. We have tested the Google form from various devices (phones, computers, and tablets) and it is working so for those who cannot get it to work it has to be something within your settings or your software.
---
---
Official Dress and Etiquette
Many members have questions about Official Dress and there are several common problems such as waiters taking plates before students are finished so we created this slideshow to address those issues and answer your questions.
---
---
Powered by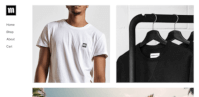 Create your own unique website with customizable templates.