A few things that you should take note of:
Church services are 100% optional. This is something that has been a tradition in many FFA Chapters for decades. Services at Discovery are at 9:30 A.M.
Any FFA Member that attends should wear A) Official Dress or B) Church appropriate clothing as well as be on their BEST behavior.

The City Hall meeting is also at 5:30 PM rather than 6 PM and is on 2/21 (not 2/20). Same rules apply as those listed above for church.
There was some confusion on the date of the City Hall meeting as it is normally on Monday. Since 2/20/17 is a holiday the meeting will fall on Tuesday 2/21/17.
---
---
---
Spirit day attire cannot break school dress code.
This means NO HATS, NO MASKS, ETC.

---
Anyone who is not a member of the Collinsville FFA can play in the Alumni Game IF they are an Alumni Member.
Alumni members can be ANY AGE.
Alumni members do not have to be CHS graduates.
Alumni members do not have to be former FFA Members.
If interested complete the form and send to the address listed.
Questions or comments please visit with one of the FFA Alumni Board Members or Mrs. Hamlin.

---
All entries should be turned in by February 3rd. If you missed the deadline feel free to contact one of the Alumni Members and we will try to accommodate you.
If you are interested in volunteering or providing an animal contact one of the individuals listed on the form.
---
If you wish to donate an item for the Auction please complete the form and mail it to the listed address or get it to Mrs. Hamlin.
If you miss the deadline you can still donate.
Many students are telling me they are bringing baked goods or other items but do not know what kind or how many. Even under these circumstances please turn in the form so we know to expect an item from you. We also hope that by having a list of expected donors the check-in process will be more efficient.
Powered by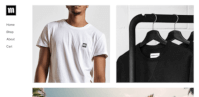 Create your own unique website with customizable templates.